Let's sell your home!
Pricing your property
Of course you want to get the best price for your home and I want to help you get that. However, the market ultimately determines the true value of your property.
Market value is frequently referred to as the price at which a willing seller would sell and a willing buyer would buy, neither being under abnormal pressure.
Key elements to be considered
In order to establish a competitive list price, these points are taken into consideration:
Condition of your home
How well it shows
Location
Size
Style
Community amenities
Accessibility of financing for buyers
Market conditions, ie buyers', sellers' or stable market
Getting to Know Your Market
I will prepare a comprehensive CMA (comparative market analysis) which will help identify what today's buyers may be willing to pay for your home. It compares the market activity of homes similar to yours in your neighborhood and will include details of:
homes that have recently sold, which may represent what buyers are willing to pay;
homes currently listed for sale that may compare to your home and could potentially be in competition with yours; and
homes that have expired, which may have been caused as a direct result of overpricing, the poor condition of the home or a combination of both.
Together, we'll establish the proper list price for your home.

Renovating for resale
The money that you invest in improving your home will not always translate into an equivalent return in the selling price of your home. However, with planning it is possible to both increase the salability of your home and even profit from your home renovations.
Renovations do not have to be extensive or expensive to earn a high rate of return. In fact, one of the cheapest and simplest improvements yields one of the highest paybacks. According to a study by the Appraisal Institute of Canada (AIC), a fresh coat of paint on interior walls returns an average 73 percent payback. So, a $1,500 paint job could be expected to increase a home's selling price by $2,625 (a $1,125 profit).
To maximize salability ensure that your new décor is modern and tasteful. Choose shades of white and tame versions of popular colours. Steer away from too many personal touches and custom work if you plan to re-sell. It is unlikely that your investment will be recouped and it may prevent the quick sale of your home.
Top ten renovations and the average rate of return
Interior painting and décor – 73%
Kitchen renovation – 72%
Bathroom renovation – 68%
Exterior paint – 65%
Flooring upgrades – 62%
Window/door replacement – 57%
Main floor family room addition – 51%
Fireplace addition – 50%
Basement renovation – 49%
Furnace/heating system replacement – 48%
According to another study (Prepare to Sell by HomeGain.com in California) smaller changes to a home can also reap hefty rewards. Any addition that brightens your home (such as new light fixtures) should be returned in the selling price by an average 84% of the cost of the renovation.
The HomeGain study also suggests cleaning and de-cluttering (594% return) and landscaping (266% return).
I would be delighted to discuss how best to prepare your home for sale.

Marketing your home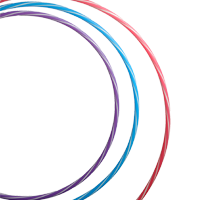 For years, I ran an award-winning advertising and marketing company and will use those skills to sell your home.
I'll create an individualized marketing plan aimed at reaching the target audience of potential buyers.
Yes, I'll do open houses, but video tours, online promotion and social media will be added to the marketing mix.
And, after years of campaigning door-to-door for political candidates, I know the value of the good old fashioned door knocking in your neighbourhood to help spread the word.