Let's sell your home!
Pricing your property
Of course you want to get the best price for your home and I want to help you get that. However, the market ultimately determines the true value of your property.
Market value is frequently referred to as the price at which a willing seller would sell and a willing buyer would buy, neither being under abnormal pressure.
Key elements to be considered
In order to establish a competitive list price, these points are taken into consideration:
Condition of your home
How well it shows
Location
Size
Style
Community amenities
Accessibility of financing for buyers
Market conditions, ie buyers', sellers' or stable market
Getting to Know Your Market
I will prepare a comprehensive CMA (comparative market analysis) which will help identify what today's buyers may be willing to pay for your home. It compares the market activity of homes similar to yours in your neighborhood and will include details of:
homes that have recently sold, which may represent what buyers are willing to pay;
homes currently listed for sale that may compare to your home and could potentially be in competition with yours; and
homes that have expired, which may have been caused as a direct result of overpricing, the poor condition of the home or a combination of both.
Together, we'll establish the proper list price for your home.

Renovating for resale
The money that you invest in improving your home will not always translate into an equivalent return in the selling price of your home. However, with planning it is possible to both increase the salability of your home and even profit from your home renovations.
Renovations do not have to be extensive or expensive to earn a high rate of return. In fact, one of the cheapest and simplest improvements yields one of the highest paybacks. According to a study by the Appraisal Institute of Canada (AIC), a fresh coat of paint on interior walls returns an average 73 percent payback. So, a $1,500 paint job could be expected to increase a home's selling price by $2,625 (a $1,125 profit).
To maximize salability ensure that your new décor is modern and tasteful. Choose shades of white and tame versions of popular colours. Steer away from too many personal touches and custom work if you plan to re-sell. It is unlikely that your investment will be recouped and it may prevent the quick sale of your home.
Top ten renovations and the average rate of return
Interior painting and décor – 73%
Kitchen renovation – 72%
Bathroom renovation – 68%
Exterior paint – 65%
Flooring upgrades – 62%
Window/door replacement – 57%
Main floor family room addition – 51%
Fireplace addition – 50%
Basement renovation – 49%
Furnace/heating system replacement – 48%
According to another study (Prepare to Sell by HomeGain.com in California) smaller changes to a home can also reap hefty rewards. Any addition that brightens your home (such as new light fixtures) should be returned in the selling price by an average 84% of the cost of the renovation.
The HomeGain study also suggests cleaning and de-cluttering (594% return) and landscaping (266% return).
I would be delighted to discuss how best to prepare your home for sale.

Marketing your home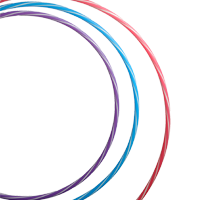 For years, I ran an award-winning advertising and marketing company and will use those skills to sell your home.
I'll create an individualized marketing plan aimed at reaching the target audience of potential buyers.
Yes, I'll do open houses, but video tours, online promotion and social media will be added to the marketing mix.
And, after years of campaigning door-to-door for political candidates, I know the value of the good old fashioned door knocking in your neighbourhood to help spread the word.

Glossary
Agreement of Purchase and Sale  A written document in which the purchaser agrees to buy certain real estate and the seller agrees to sell under stated terms and conditions.This is the offer-to-purchase document that makes up the core of a real estate transaction. It itemizes the property being sold, when it is to be sold, at what price, and the terms and conditions to the sale and purchase of the property.
Amortization The period, in years, that it takes to pay back your mortgage. For example, a mortgage with an amortization period of 25 years means it will take 25 years to pay down.
Appraised Value/Appraisal  An estimate of the value of a home or property. The appraisal is performed by a certified appraiser on behalf of a lender (such as a bank) to ensure that the value of the property matches (or exceeds) the funds being loaned.
Arrears When an account is said to be in arrears, it is overdue. For example, your lawyer may discover that the seller's tax bill on a property is in arrears.
Bridge Financing  A temporary loan to facilitate the purchase of a new home before the sale of another home. Literally, it "bridges" the financial gap between purchase and sale.
Building Location Survey or Real Property Report A plan that plots the location of a house and structure on a lot. It is required by most lenders, and is useful in detecting physical defects and understanding lot lines, lot size and shape.
Closing Date The date that is fixed for taking possession of a property and/or completing the transfer of title documents and balance of the down payment.
Closing Statement The financial disclosure statement that accounts for all of the funds received and expected at the closing, including deposits for taxes and mortgage life insurance.
CMHC Insured Mortgage CMHC stands for the Central Mortgage and Housing Corporation, a not-for profit organization that provides mortgage insurance to lenders. High-ratio mortgages – that is, mortgages with a value greater than 75% of the appraised value of the property – must be insured by the CMHC at your cost.
Conditions These are the circumstances or requirements that must be met for a transaction to take place according to the Agreement of Purchase and Sale. For example, a buyer may insert a condition in the agreement that states that the offer is conditional upon the buyer securing financing.
Conditional Sale A sale in which a buyer or seller is not bound by the agreement until all conditions are met.
Condominium A form of property ownership wherein the owner has exclusive title to a unit within a project or building, in addition to a share of ownership in the common elements of the building or property. Common elements may include land, clubhouses, garbage removal and upkeep services, road maintenance, swimming pools, and so on. Condominium fees are paid by each unit owner, in addition the mortgage payment, in order to maintain the common elements.
Condominium Act A law of the province of Ontario, most recently updated in 1998, that governs how a condominium corporation is structured, governed and shall act on behalf of its condo association members.
Conventional Mortgage A mortgage loan that does not exceed 75% of the property's appraised value. You have a conventional mortgage if your down payment is 25% or more of the home's purchase price.
Covenant(s) A covenant is an agreement, pledge or condition or restrictions that may be included as part of an agreement and registered on title to the real property. For example, a builder may include a covenant that states that storage sheds cannot exceed a dimension of 10 feet by 12 feet.
Deed A signed legal document bearing witness to a legal transaction, such as the purchase or sale of a property.
Disbursement A payment. For example, a bank disbursement to pay for a mortgage. It may also include photocopies, courier charges and the like.
Easement / Right of Way A right of way that grants access to persons other than the owner on a property. For example, a utility company may have a right of way onto your property in order to maintain its power lines or sometimes a neighbour may be able to use your driveway to access their rear yard parking area.
Estoppel certificate Under the New Condominium Act this terminology has been changed to "Status Certificate". See below for definition.
Fee Simple An estate in which the owner has unrestricted power to dispose of the property as he wishes, including leaving by will or inheritance. It is the greatest interest a person can have in real estate.
Gross Debt Service Ratio (GDS) The percentage of a borrower's gross income that can be used for housing costs, including mortgage payments and taxes (condominium fees when applicable).
High Ratio Mortgage A mortgage that exceeds 75% of the home's appraised value. You have a high-ratio mortgage if your down payment is less than 25% of the home's purchase price. A high-ratio mortgage must be insured by the Canadian Mortgage and Housing Corporation, CMHC.
Home Inspection  A technical inspection of a property by a certified home inspector (such as an engineer). The purpose of the inspection is to assess the state of the property and the building structure and advise you of existing or anticipated problems with the property that may affect your decision to purchase it.
Home Warranty Plan  Protection against failure of mechanical systems within the property. Usually includes plumbing, electrical, heating systems and installed appliances.
Insurance Binder  A legal document that confirms your insurance policy, policy number, and the lender. For the purchase, you will need to obtain insurance for the property prior to closing.
Joint Tenancy An equal undivided ownership of property by two or more persons. Upon the death of any owner, the survivors take the decedents interest in the property.
Land Transfer Tax A tax imposed by the provincial government and paid by the purchaser of a property on closing. The land transfer tax applies whenever a property is transferred from one owner to another. It is based on the selling price of the house.
Lien A legal hold or claim in property as security for a debt or charge.
Mortgage (Open or Closed) A  financial loan wherein the property is used as security for repayment.
* An Open Mortgage can be paid off before it matures. An open mortgage generally allows a full or partial payment of the principal at any time, without penalty. * A Closed Mortgage cannot be paid before it matures. It features fixed payment and duration schedules. If you terminate the mortgage at any time prior to the actual end if the term, you may be penalized.
Mortgagee The lender of money is the mortgagee.
Mortgagor The borrower of money is the mortgagor.
New Condominium Act of 1998 The latest update of the Condominium Act, this law governs the legal obligations and operations of all condominium corporations. Among other updates, the Act of 1998 requires that all condominiums have a Reserve Fund Study performed by May, 2004, and every five years thereafter.
Possession The point in a real estate transaction where the purchaser is able to take physical control of, and reside in, the property.
Power of Attorney A legal document that allows you to designate your lawyer or a third party to sign and authorize documents on your behalf should you be unavailable. This may be useful during the period leading up to and including closing day, as well as in the long-term to ensure that your affairs can be taken care of by a person you trust in the case of your leaving the country or becoming disabled.
Principal The amount borrowed (i.e. what you owe) on a mortgage. Your mortgage interest is paid based on this principal amount.
Real Property Real property means land and any item permanently attached to land.
Refinancing The process of re-negotiating the terms and conditions of an existing mortgage.
Registry Office/Land Registry Office The office where all formal closing transactions take place, are logged and archived.
Resale The purchase of an existing, previously owned home. A resale transaction is substantially more involved than the purchase of a new home, as a resale home carries a history of ownership that must be reviewed by your lawyer.
Reserve Fund A common fund into which all owners of units in a condominium property pay a regular fee for the maintenance of common elements.
Search of Title A process whereby your lawyer searches all archived titles to your property in order to ascertain whether the property's title is free and clear and can be sold to you as stated.
Second Mortgage A supplementary mortgage. Second mortgages are sometimes used to make up for a shortfall between the total mortgage requirements and what the first mortgage will cover.
They are usually of a shorter term and a higher interest rate than standard mortgages.
Status Certificate A legal document provided by condominium corporations that attests to the physical and financial status of the corporation and a particular unit within it. After a tenant gathers and prepares the necessary information into this Estoppel Certificate, they are "stopped" from taking back or retracting the information contained within.
Tarion / Ontario's New Home Warranty Program A not-for-profit organization that manages the New Home Warranty Act that regulates builders and vendors of new homes in terms of warranties and workmanship.
Tax Adjustment An adjustment in the tax account for your property. In most transactions you will see some form of tax adjustment to account for any overpayments or arrears that may exist in the tax account at closing. For example, a seller may have paid taxes for the three months following closing. In that case, a tax adjustment equivalent to three months' would be provided to the seller by the buyer upon closing.
Tenants in Common A tenancy in common, conveys no right of survivorship. When one co-tenant dies, the interest of the defunct co-tenant forms part of his or her estate and can be conveyed to a next-of-kin. Interest is preserved and can be left to anyone the testator wishes in his or her Will.
Tenant Protection Act A law that governs the relationship between a landlord and a tenant, as well as a landlord's responsibilities to tenants and their leases. Even when purchasing a rental property that is new to you, you are bound by this law, which covers leases, rental costs, and more.
Title A legal document that identifies a property and the owner of that property.
Title Insurance A no-fault insurance policy that protects you against any current or future claims to the title of your property. Title insurance, along with your lawyer's Search of Title, is designed to protect you from risks such as someone else making a claim to title of your property. Vendor Take-Back
Mortgage A mortgage wherein the seller provides a part or all of the mortgage financing to the buyer. For example, a parent may sell a property to one of his/her children, as well as financing that child's mortgage on the property.